Before Deepak was appointed Managing Director of Austral Constructions in Feb 2023, Deepak was the Managing Director of Keller's ASEAN Business Unit Since July 2018 where he successfully led the business turnaround across the four key markets of Southeast Asia. Deepak has around 20 years of multicultural and diverse leadership experience from organic growth to turnaround. Deepak joined Keller India in early 2000 after his graduation and led the organic business growth living through south and north India. Deepak received an India topper award for his bachelor's degree in civil engineering from the Institution of Engineers and has a master's in Geotechnical engineering from IIT Madras followed by an executive MBA from the Indian School of Business (ISB).
He is a member of Keller's Asia Pacific executive committee and Keller Group Leadership Team. Deepak has served on the Keller Group's Sustainability Steering Committee. He is a member of the DEI and Sustainability committees of the British Chambers of Commerce (Singapore).
David Brough is a well-known leader in the Australian marine construction industry and has over 30 years of experience.
David has been working in Australia since 2004 and has held Senior Leadership positions with contractors which include Laing O'Rourke, Georgiou, Samsung C&T and Brady Marine.
David operates with a collaborative style and always endeavors to achieve "best for project" outcomes.
Jason is an experienced professional in the Construction Industry with a 20-year international track record. He specializes in Contracts and Commercial Management across diverse sectors such as Renewable, Energy, Mining, and Heavy Civils. With extensive international and multicultural experience, Jason has successfully completed projects across various continents, deepening his understanding of different business environments and enhancing his adaptability to global contexts.
Throughout his career, Jason has worked with a wide range of standard form and bespoke contracts. His expertise lies in tendering, negotiation, and contract management, enabling him to effectively oversee complex projects. Additionally, he genuine passion for mentoring and developing junior team members.
Jason's academic achievements include a Master of Law (LLM) in Construction Law in Practice with Distinction, an Honours Degree in International Business Administration, and a Degree in Construction Management.
Heath Keetelaar has over 20 years of experience in the civil construction and mining industry commencing as a survey technician and progressing through to senior surveyor on large scale earthworks, concrete and structural projects throughout Victoria and Western Australia.
Extensive knowledge gained in design manipulation through to digital models for machine control and set out of major projects has allowed Heath to obtain the diverse experience required to progress into Project Engineering and Management roles over the past 10 years. Currently Rail Renewals Manager of our Civil Rail division, Heath's professional manner allows full transparency for our clients to rely on his construction and logistical knowledge to ensure all projects are completed in a safe and proficient manner.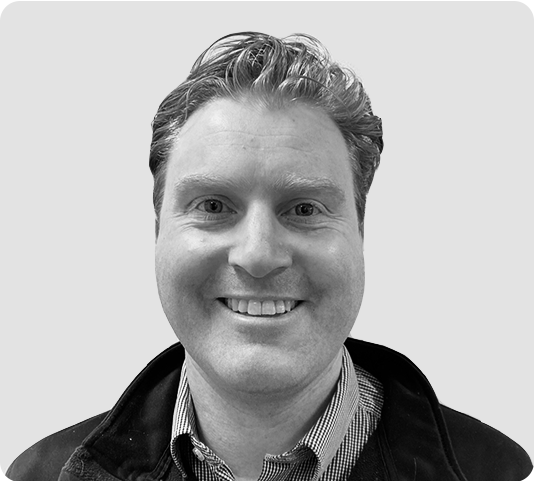 Nicholas Hewitt commenced work with Austral in 2011 and has over 10 years of experience in the construction industry, including Civil and Marine construction in the Pilbara Region of Western Australia.
Nicholas has worked on major projects as well as business critical and remediation projects, completed within limited time frames. His experience across the project cycle includes feasibility, design, estimation, programming and construction resulting in successful coordination, management, and communication throughout the project. Nicholas' founding in the industry has allowed him to work strongly in a team by facilitating and supervising all aspects of a project, as well as mentoring those in his team for future leadership positions.
In 2022, Nicholas was promoted to the NPI (Non-Process Infrastructure) Manager overseeing the NPI team.
Shane Ashford commenced work with Austral in 2020 and was appointed to the position of National Plant Manager.
Shane is a qualified diesel mechanic and has experience with heavy earthmoving equipment, transport, fabrication and is one of the foremost piling equipment experts in the country. Shane has worked extensively throughout Australia, PNG, South East Asia and Africa including on offshore platforms. He understands the challenges associated with Remote and FIFO Operations. His journey includes front-line maintenance and leadership of maintenance teams in many countries.
Suzanne has over 25 years of finance experience across multiple industries including Mining, Engineering and Consulting having worked for organisations such as Mineral Resources, Worley, AMEC Foster Wheeler and Ernst and Young.
Suzanne is a Chartered Accountant and holds a Bachelor of Commerce and a Master of Business Administration.
Luke has 20+ years' of HR experience across multiple industries including Mining, Heavy Construction, Automotive Retail, Logistics and Utilities having worked for organisations such as Consolidated Minerals, Chicago Bridge and Iron and Enerflex. Luke joined Austral in Early 2023 and he utilises his strong background in business transformation, aligning the people function to support both Austral's strategy and field operations.
Luke holds a Bachelor of Business and a Masters of Business Administration.
Nicole Southcott has over 10 years of experience in the industry specialising in occupational health and safety and environmental management.
Nicole joined Austral in 2013 as a HSEQ Advisor on a large marine construction project in the Pilbara region. In 2018, Nicole was promoted to the role of HSE Superintendent to reflect a broader role of IMS development, implantation and monitoring throughout the business and across all projects.
As Nicole has held site-based, senior advisor and regional HSE roles for Austral, she has extensive knowledge of the business and a wide network of contacts and relationships. This led Nicole to be promoted to HSE Manager in 2022.